Healthy Eating: Pesticides on Your Vegetables? Three kinds of vegetables are not easy to be polluted
When people eat vegetables, they are most worried about the pollution of pesticide residues. Generally speaking, vegetables that are fragile and easy to attract insects will use more pesticides; while some vegetables are "strong" or have an excellent growth environment, and they can grow healthily without the protection of too many pesticides. So, which dishes can "get out of the silt without being stained"?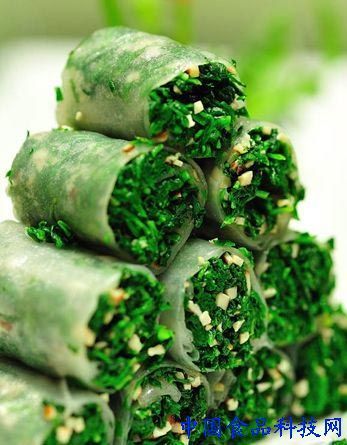 Category 1: Insect-resistant

It is a vegetable that is not easy to be infected with insect pests, and they have strong resistance, so less pesticides are applied, such as cabbage, amaranth, celery, cauliflower, pepper, radish, etc.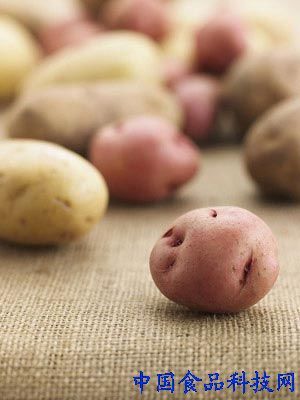 The second category: long in the soil

The second type of vegetables that are not easily contaminated are the edible vegetables grown in the soil, such as lotus root, potato, taro, kohlrabi, sweet potato, etc.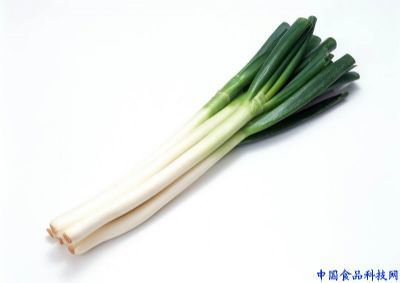 Category 3: Wild

They are edible fungi and wild vegetables grown in the wild. They grow seasonally in nature without manual maintenance, and the safety factor of eating is naturally higher.

The more common wild vegetable varieties on the market are: bracken, shepherd's purse, malan, purslane, asparagus, etc.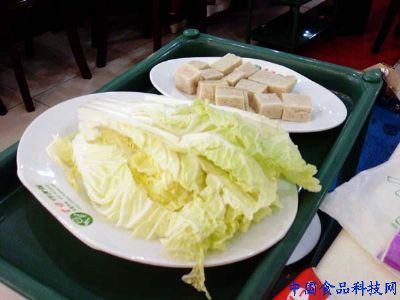 Vegetables most vulnerable to pesticide contamination

Pesticides are commonly used in most leafy vegetables, such as cabbage, rapeseed, and feathers. When eating these vegetables, wash them carefully.

Many people think that vegetables with insect eyes use less pesticides and are therefore safer. Do you not know that with the promotion and use of pesticides, the resistance of pests is also increasing.

Moreover, some pesticides cannot prevent the survival of insects, but they are harmful to human beings, so eating vegetables with insect eyes should not be taken lightly.

In addition, the pesticide residues of green leafy vegetables are also seasonal. Generally, more pesticides are applied to green vegetables in summer.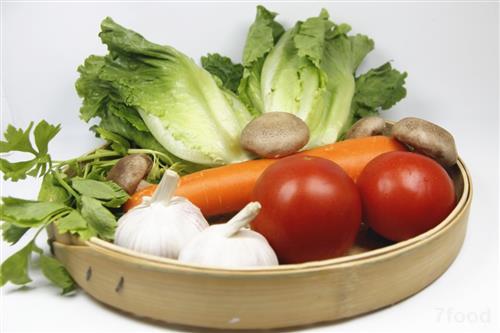 There are many pesticides in Caibang Caidi

Liu Zhenfang, a professor at the Department of Health and Nutrition at Taipei Medical University, pointed out that the vegetable stems and stems of vegetables are the parts with the most pesticide residues. For example, the concave part of the cabbage near the root of Chinese cabbage and the concave part of the bell pepper have more pesticides than other parts, and it is best to throw them away when eating.

Why do pesticide residues on vegetables always accumulate in these parts? Relevant researchers from the National Vegetable Engineering Technology Research Center pointed out that this is related to the growth method of vegetables and the spraying method.

Taking Chinese cabbage as an example, first of all, due to the action of gravity when spraying, the pesticide will flow down the vegetable leaves and stalks and gather under the vegetable gang, so there will be more pesticides on the vegetable gang.

Secondly, because the vegetable gang is close to the ground, the probability of pesticide reduction or decomposition caused by the wind and sun day and night is relatively small, so the pesticide residue on the vegetable gang is more stubborn. However, such as artemisia stalks, vegetable sprouts and other vegetables that do not have obvious vegetable gangs, this problem does not exist.

And green peppers, although hanging, still follow this rule. Experts explained that because the plants of green peppers are relatively short, pesticides are often sprayed from top to bottom, and many pesticides will accumulate on the stalks of green peppers. Therefore, vegetables with uneven stems such as green peppers have this trouble, and other cowpeas and cucumbers do not have such worries.

Therefore, when we eat vegetables, it is best to cut off the vegetables close to the ground. For vegetables such as green peppers, the stems should be removed before eating.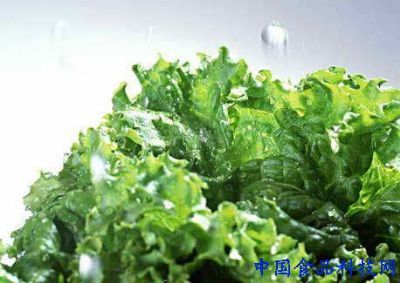 How to eat vegetables and fruits?

Tip 1

Don't rush to eat fruits and vegetables when you buy them home

Many consumers can't help but feel strange when they see this one - the one who eats vegetables is fresh, and it may not be so delicious to eat after a few days. However, in order to keep the principle of "safety interval", consumers may wish to be careful and create a "safety period" for the vegetables they buy back for a few more days.

Experts remind that in the autumn and winter seasons when the temperature is low and vegetables are not perishable, consumers may wish to put vegetables and fruits in the air for a few days after they buy them home, especially green vegetables such as cabbage, Chinese cabbage and leeks. It can accelerate the natural decomposition of residual pesticides, especially in the cold winter, many vegetables will not spoil even if they are placed outside for a few days, you can use this method more. In the season with high temperature, if you are worried about rot, you can put it in a refrigerator with a larger space for a few days. As long as the internal air is kept circulating, it can also help the volatilization of residual pesticides.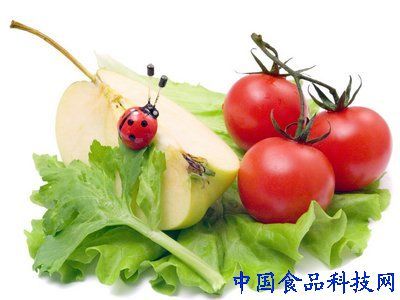 Tip 2

Don't be superstitious about vegetables with "worm eyes"

In order to eat vegetables without pesticide residues, many consumers like to buy green leafy vegetables and cowpeas with insect eyes, thinking that such vegetables must not be treated with pesticides.

He Jiguo suggested not to be keen on buying vegetables and fruits with insect eyes. The presence or absence of insect eyes is not a criterion for measuring whether pesticides are used. Because consumers buy vegetables and fruits with insect eyes, basically no insects are found in the vegetables, and vegetable farmers will not manually catch insects. Therefore, insects are generally removed by pesticides after they occur.

He pointed out that the adult insects are killed by pesticides on vegetables and fruits with insect eyes, while the larvae or eggs are killed without insect eyes. Also note that adults are obviously more resistant than larvae, so pesticide use may be higher. Moreover, the emergence time of adults must be later than that of larvae, so the application time of vegetables with insect eyes is closer to the harvest, and the pesticides have less decomposition and high residues. To sum up, consumers should not believe in the traditional concept that "there are no pesticides".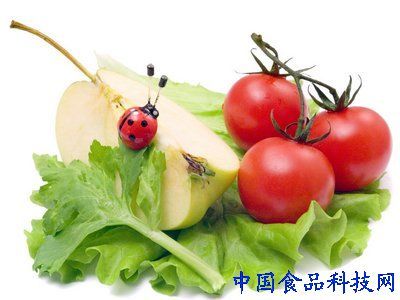 Tip 3

Special detergent is not as good as boiling water

Experts remind that the washing of vegetables and fruits is very important. Effective washing can remove about 95% of bacteria, 60% of pesticide residues and almost all parasite eggs.

For green leafy vegetables that are easily broken and damaged, it is recommended to soak in water for about 30 minutes. In order to increase the effect of removing pesticides, professional detergents can be used to configure the dipping liquid, but it should be noted that most of the popular detergents on the market that can remove pesticides have little effect. For help with removal, it is recommended to consult an agricultural professional. In fact, the effect of blanching with boiling water and then washing is actually better than that of many detergents. In particular, leeks should be soaked 3 to 5 times for 10 to 15 minutes each time, and then blanched in boiling water.

However, in order to further remove bacteria and microorganisms, it should be rinsed after dipping, especially the overlapping parts of the roots of the vegetables, which should be split and rinsed, and the vegetable leaves must be washed piece by piece. Especially for spinach, chrysanthemum, chickweed, cabbage, etc. with smaller leaves, the roots can be cut off, and then the roots can be washed up in front of the tap, and the residual pesticides can be removed by the impact of water.

In addition, for vegetables with a certain hardness such as cucumbers and potatoes, in addition to using the above methods, you can also use a brush to scrub.

Tip 4

It is better to eat fruit or peel it

For fruits, in addition to being thoroughly washed, it is best to peel them before eating.

Experts pointed out that many fruits such as apples and pears have a layer of wax on the surface, which can prevent pesticides from entering the plant. Therefore, before eating such fruits, as long as the skin on the surface is removed, most pesticide residues can be avoided.

Shi Shusen also introduced that in order to reduce the growth cycle of tomatoes, cucumbers, strawberries and other fruits and vegetables, producers usually use pesticides such as plant growth regulators to accelerate ripening. It is recommended not to buy fruits that are too large and brightly colored.
Tip 5

Don't just look "beautiful" when buying vegetables

When buying vegetables, some vegetables that look a little crooked may be healthier than their big, bright counterparts.

Experts suggest that when buying vegetables, don't be too covetous for appearance, just buy something with a size and a more ordinary appearance. Because of the abuse of hormones and pesticides, the appearance of vegetables usually changes, such as tomatoes, potatoes, cucumbers, etc. that are too large and strangely colored. And onion, fennel, coriander, pepper, etc. because of their special taste, usually have fewer pests and less pesticide residues, so you don't need to worry too much when buying them.

Another principle is to try to choose high-quality vegetables with origin and logo. High-quality vegetables are fresh and tender, with full shape, moist and bright surface, no yellow leaves, no scars, no pests and diseases, and no rotten spots. According to the control and use of pesticides and fertilizers in the process of vegetable production, my country's current vegetables can be divided into four categories: organic, green, pollution-free and control-free. Where possible, it is recommended to purchase the first three categories. Uncontrolled vegetables usually do not have any labels, but this does not mean that uncontrolled vegetables are necessarily unsafe, but the safety of products with labels is higher.